Jr. Business Analyst Jobs USA
Jr. Business Analyst - Broomfield in Thornton (Colorado), USA

Job Description :
This entry-level position will offer the opportunity to learn the business methods and processes for Enterprise Asset Management as applied to a variety of industries for purposes of optimizing production equipment reliability.
The position will also afford the business analyst the opportunity to learn and work with IBM Maximo; a contemporary, web-

based, best of breed Enterprise Asset Management system.
The role of business analyst is to work with senior consultants as they lead customers in applying industry best practices for asset management while implementing the Maximo product.
Business Analysis will play the important role of participating in project workshops, taking notes, and then supporting the development of deliverables to the client in the form of business process definition, functional and technical requirements, and system testing materials.
Business Analysts will also support the final solution deployment by assisting customers with using the system properly once the system is placed into product.
Business Analysts will also have the opportunity to apply the leading software development life-cycle methodologies that consist of both agile and waterfall methods.

Essential Job Duties :
• A successful candidate for this position will be able to execute the following job duties under direction of Cohesive Senior resources :
• Workshop Participation
• Document Meeting Minutes
• Design of User Experience
• Build of User Experience Prototypes
• End User Training Program Execution
• Post Software Deployment Support
• Documentation of Business Processes and Functional Requirements
• Report Designs
• Mobile Solution Requirement Definition
• Software Quality Assurance Testing Definition and Execution
• Support Change Management Activities
• End User Training Material Development
• Ensuring Quality of Written Materials
• Other duties as assigned

Required Qualifications:
• Master's degree or equivalent from a nationally recognized higher educational institution in the United States, in the field of Business, Engineering, or Information Technology.
• Exceptional written and verbal English communication skills
• Willing to relocate.
• Must have an aptitude for using and applying technology to address business problems and requirements
• Proficient in use of the Microsoft Office Suite (Word, Excel, PowerPoint)
• 0-3 years experience with ERP, CRM systems, or equivalent systems
• Must enjoy working in a team environment and with individuals alike
• Must be a resourceful self starter with the ability to work alone
• Must be capable of weekly travel to customer locations for long duration projects.
Advertisement Image :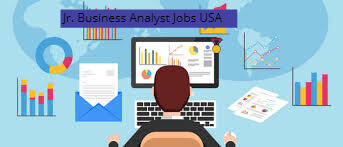 Apply through Company website by clicking the above link.
You May Also Like These Jobs
jobzguru.com
provides you the ease of viewing and Applying Different Kinds of jobs which are either Pakistan Leading Newspapers Jobs (like Jang, Express, Nawa-i-Waqt, The News, Dawn The Nation) or other sources Jobs at one single place. Instead of searching the Jobs in newspapers and other sources, you can use
jobzguru.com
to find any kind of job quickly. Our aim is to facilitate job seekers from various cities of Pakistan like Karachi, Lahore, Rawalpindi, Islamabad, Peshawar, etc. by providing them all Kinds of Different Category(like Government Jobs, Engineering Jobs, Medical,DAE Jobs ,IT Jobs) Jobs. If you don't see Jobs that suits you today, be sure to check back tomorrow and in the future.
If you are looking for latest Jobs in Pakistan, Paperpk Jobs, Careers in Pakistan and Daily paperpk Jobs Then this is best place to browse all kinds of jobs in different categories, jobs in different cities and Jobs by different Dates.